A Guide to Free Tours in San Sebastian 2023
Free tours in San Sebastian are in good supply, so how do you choose a good one? We asked local writer Leo to give us a detailed rundown of the options so you can choose the right one for your interests.
San Sebastian is a small, eminently walkable city – but it's also easy to miss some of the finer details.
For that reason, free tours with a local San Sebastian tour guide can be a godsend, whether to show you the place with the perfect pintxos or to give you a native's perspective on Donostia's history.
Free tours are a tip-based system, meaning you pay what you think the tip is worth. The average tip is €10 per person. If you're more comfortable paying a set fee and would like to book in advance and online, check out the best walking tours of San Sebastian here.
Let's take a look at your options for this fantastic way to tour San Sebastian with local guides.
Las Gildas Free Tours in San Sebastian
The idea behind the tour is to give you an overview of San Sebastian's history, and how its past and present knit together.
The meeting point is near the beach at the Real Club Naútico (Ijentea Kalea, 9) and the tour begins with stops at the local port and aquarium.
This means taking in the views from Mount Urgull and learning about the foundation of some of San Sebastian's most famous buildings.
A nice touch here is that as soon as you make a reservation, you will receive a list of local hotspots and tips allowing you to get around San Sebastian a little, even before joining the tour.
Perfect for: people who want a good, general tour
Lamia Free Tours
This two-hour tour takes a similar route to the Gildas' tour, but with a heavier emphasis on history.
Here you will learn how San Sebastian was transformed from an inconsequential town to becoming Castille's most important seaport, with stories of pirates and wars along the way.
It's also a tour that tries to teach you about the Basque Country's culture, and what elements make up the identity of these proud people.
Finally, the tour will give you some tips and tricks on where to find the best local pintxos!
As with the Gildas, the meeting point is Real Club Naútico (Ijentea Kalea, 9).
Perfect for: people who want a little more history
Free Tour Essential San Sebastian
This free walking tour, given by Spain Free Tours, meets at Kiosco de Prensa del Boulevard – with the local guides holding distinctive orange umbrellas (often a useful accessory in San Sebastian!)
While hitting many of the same spots as the tours above, this tour has a special love for San Sebastian's belle epoque – its moment as the "Paris of the South", which led to all kinds of 19th-century extravagance, from the creation of glamorous casinos to visiting royalty and aviation races.
This tour also takes in the origins of the San Sebastian International Film Festival, filling you in on decades of gossip from one of Europe's premier film festivals.
It also gives you the lowdown on Donostiako Jazzaldia, the city's jazz festival, which is also of international renown.
Perfect for: people who want the glitz and glamor
Discover San Sebastián – Escape the City
This walking tour is a street escape room, offering a totally different way to explore and learn about the city: solving a mystery.
The mystery centers around the disappearance of a couple, Clara and Tomás. Clara was once a renowned painter much favored by the city's great and good, while Tomás was one of San Sebastian's most important fishing magnates.
You will play games, solve clues, and work as a team to find your way to the end of the route, learning about San Sebastian as you go.
The tour meets at the Duque de Mandas Palace, inside the park, where the guide will be wearing an Escape the City T-shirt. They've recently released a new San Sebastian tour as well!
Perfect for: people who want an escape room vibe
Instagrammable Donosti Free Tour
As the name suggests, this free walking tour is all about San Sebastian's most photogenic spots.
The tour meets in front of the terrace of the Swing Bar of the Hotel de Londres y de Inglaterra and from then on focuses more on the coast compared to some of the other tours.
Photo opportunities here include the Bahía de la Concha, Eduardo Chillida's Wind Comb sculpture, and the Miramar palace.
The tour guide Gabriel not only leads you to the most idyllic spots for that super snap, but he is also open to taking photos for you.
As well as this rather personal service, he gives you advice and tips on what to do for the rest of your stay.
Perfect for: people who want killer snaps
Free Tour Donostia Noir
This free walking tour, given by a local named Maider, is something different. Instead of your typical tour around the old town, the aim of Free Tour Donostia Noir is to show you San Sebastian through the films and novels set here.
The tour meets at Plaza de Bilbao and lasts two hours. Maider is multilingual and a real traveler, so you are sure to find a kindred spirit with her.
If you have seen Patria on HBO (or read the book that inspired it by Fernando Aramburu), if you have read La Jaula de Sal by Ibon Martín, or if you familiar with Xabier Gutiérrez's El Aroma del Crimen, this is the tour for you.
The tour is free, although a donation is requested. There needs to be a minimum number of attendees for the tour to take place, but large group bookings are not accepted. Dogs are welcome!
Perfect for: people who know a little about Basque culture already
Besarkada. An aesthetic itinerary through Donostia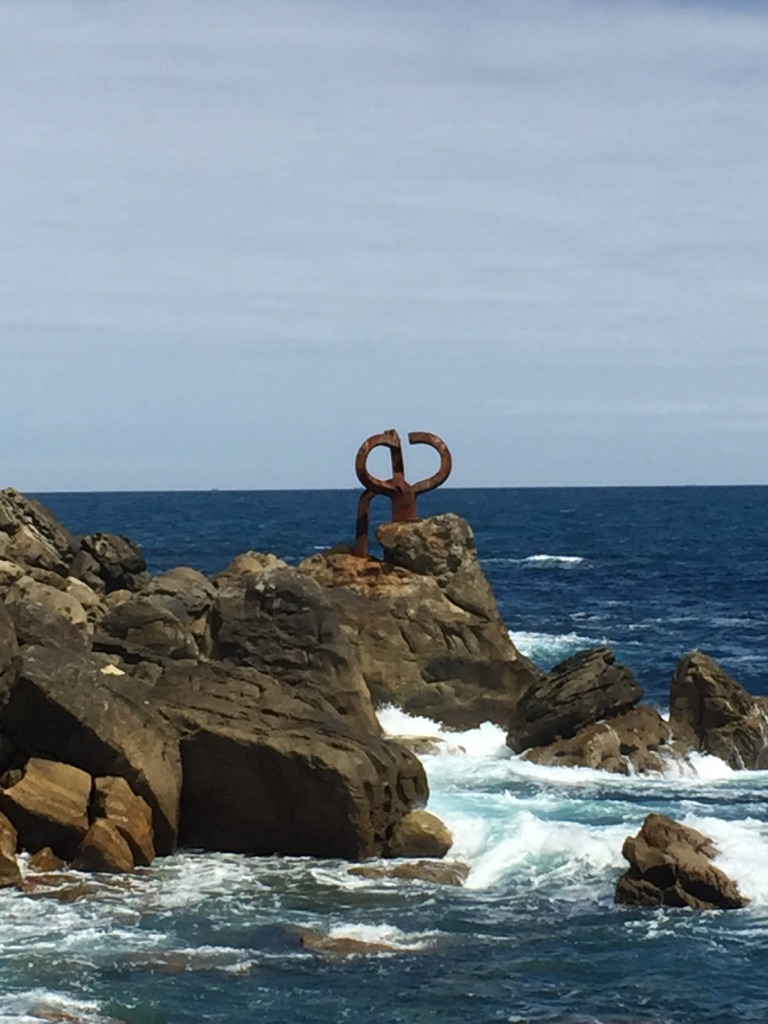 Ramuntxo is a local art critic who takes you through San Sebastian, showing you the most notable works of art in public spaces.
This means that as well as Chillida's Wind Comb and Besarkada ("The Hug", which gives the tour its name), you will be given a bespoke tour of some of the city's other masterpieces, including Néstor Basterretxea's "The Dove of Peace" and "Empty Construction", by Jorge de Oteiza.
As well as all this food for the soul, the walk also stops at several spots where you can try some of San Sebastian's famed cuisine.
You are encouraged to upload any photos you take to Ramuntxo's blog, with the aim of expanding the appeal of San Sebastian's art to future visitors.
Perfect for: people who want to see the best public art